Hi there! Today, I want to share with you a delicious recipe for a classic Waldorf Salad. This salad is one of the most popular salads out there, and it's incredibly easy to make. With a combination of fresh apples, celery, grapes, and walnuts, it's a perfect balance of flavors and textures. So, let's dive into the recipe!
Apple Waldorf Salad Recipe
Start by gathering the following ingredients:
2 medium-sized apples
1 cup of chopped celery
1 cup of seedless grapes, halved
1/2 cup of chopped walnuts
1/4 cup of mayonnaise
1/4 cup of plain yogurt
1 tablespoon of lemon juice
1 tablespoon of honey
Salt and pepper, to taste
Once you have all your ingredients ready, follow these simple steps:
Wash the apples thoroughly and remove the core. Leave the skin on for added texture and nutrition.
Cut the apples into bite-sized pieces and place them in a large bowl.
Add the chopped celery, halved grapes, and chopped walnuts to the bowl.
In a separate small bowl, whisk together the mayonnaise, plain yogurt, lemon juice, honey, salt, and pepper until well combined.
Pour the dressing over the apple mixture and gently toss everything together until all the ingredients are coated in the dressing.
And voila! Your delicious Apple Waldorf Salad is ready to be enjoyed. The combination of the crisp apples, crunchy celery, juicy grapes, and nutty walnuts creates a delightful blend of flavors and textures that will surely satisfy your taste buds.
Health Benefits of Waldorf Salad
Not only is this salad incredibly tasty, but it is also packed with several health benefits:
Apples are a great source of dietary fiber and vitamins, which can help support a healthy digestive system and boost your immune system.
Celery is low in calories and high in antioxidants, which can aid in weight loss and reduce the risk of chronic diseases.
Grapes are rich in antioxidants, such as resveratrol, which can help protect against heart disease and certain types of cancer.
Walnuts are an excellent source of healthy fats, fiber, and antioxidants, which can promote brain health and reduce inflammation in the body.
So, in addition to being a delicious treat, this Waldorf Salad is also a nutritious choice for your health!
Tips for Making the Perfect Waldorf Salad
Here are some handy tips that will help you make the perfect Waldorf Salad:
Choose the right apples: For this salad, it's best to use crisp and slightly tart apples, such as Granny Smith or Honeycrisp. Their firm texture and tangy flavor will add a refreshing element to the salad.
Don't over mix: When tossing the ingredients with the dressing, make sure to gently fold everything together. Over-mixing can cause the apples to become mushy and lose their crunch.
Add a touch of sweetness: If you prefer a sweeter salad, you can add a sprinkle of cinnamon or a drizzle of maple syrup to the dressing.
Serve it chilled: For the best taste and texture, refrigerate the salad for at least 30 minutes before serving. This will allow the flavors to meld together and make the salad even more refreshing.
Get creative: While the classic Waldorf Salad recipe is fantastic as is, you can always add your own twist to it. Consider incorporating ingredients like cranberries, raisins, or even grilled chicken to make it a complete meal.
How to Serve Waldorf Salad
Waldorf Salad is incredibly versatile and can be enjoyed in various ways. Here are a few ideas on how to serve this delightful salad:
As a side dish: Waldorf Salad pairs perfectly with grilled chicken or fish. Its refreshing flavors and textures complement the savory taste of the main course.
In a sandwich: Spread some mayonnaise or Greek yogurt on bread and top it with a generous helping of Waldorf Salad for a delicious and nutritious sandwich filling.
In lettuce wraps: Scoop the Waldorf Salad into large lettuce leaves and roll them up for a light and refreshing wrap. This makes for a great option if you're looking for a gluten-free or low-carb alternative.
On top of crackers: Serve the Waldorf Salad as an appetizer by spooning it onto whole-grain crackers. This combination of flavors and textures will make your taste buds dance.
Now that you know how to make this classic Waldorf Salad, it's time to gather your ingredients and give it a try. You won't be disappointed with this delicious and refreshing salad that's perfect for any occasion!
If you are looking for Classic Waldorf Salad | foodiecrush.com Best Waldorf Salad Recipe, Easy you've visit to the right web. We have 7 Pics about Classic Waldorf Salad | foodiecrush.com Best Waldorf Salad Recipe, Easy like Classic Waldorf Salad | foodiecrush.com Best Waldorf Salad Recipe, Easy, Classic Waldorf Salad Recipe – the most popular salad is so easy to and also Healthy Recipes : WALDORF SALAD RECIPE- Quick, easy, original. Here you go:
Classic Waldorf Salad | Foodiecrush.com Best Waldorf Salad Recipe, Easy
www.pinterest.fr
waldorf foodiecrush apples celery salads raisins nuts toasted crunchy picnic
Classic Waldorf Salad Recipe – The Most Popular Salad Is So Easy To
www.pinterest.com
waldorf celery grilled crunchycreamysweet
Waldorf Salad Recipe – Food.com
www.food.com
waldorf
Apple Waldorf Salad Recipe – Organized Island
www.organizedisland.com
HOW DO YOU MAKE WALDORF SALAD? – Healthy Recipe | Waldorf Salad, Dinner
www.pinterest.com
waldorf lettuce celery
Healthy Recipes : WALDORF SALAD RECIPE- Quick, Easy, Original
www.pinterest.com
salad waldorf recipe original healthy recipes easy quick classic traditional tn choose board
Waldorf Salad Recipe – Food.com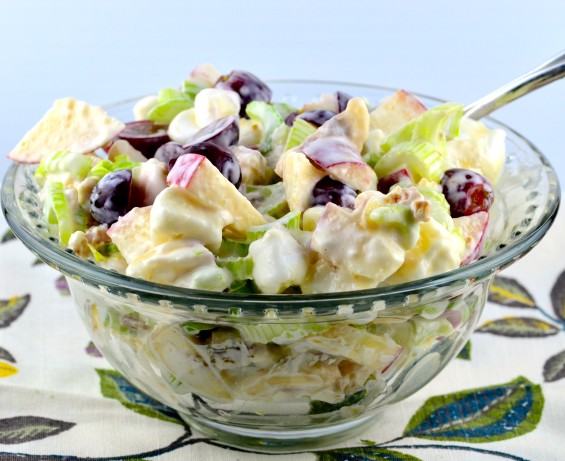 www.food.com
salad waldorf recipe food original recipes box
Waldorf celery grilled crunchycreamysweet. Healthy recipes : waldorf salad recipe- quick, easy, original. Waldorf lettuce celery