When it comes to delicious food, New Orleans has a lot to offer. From mouthwatering po' boys to savory muffulettas, the city is a paradise for food lovers. Join us on a culinary journey as we explore 10 must-try dishes in the Big Easy.
1. Crawfish Etouffee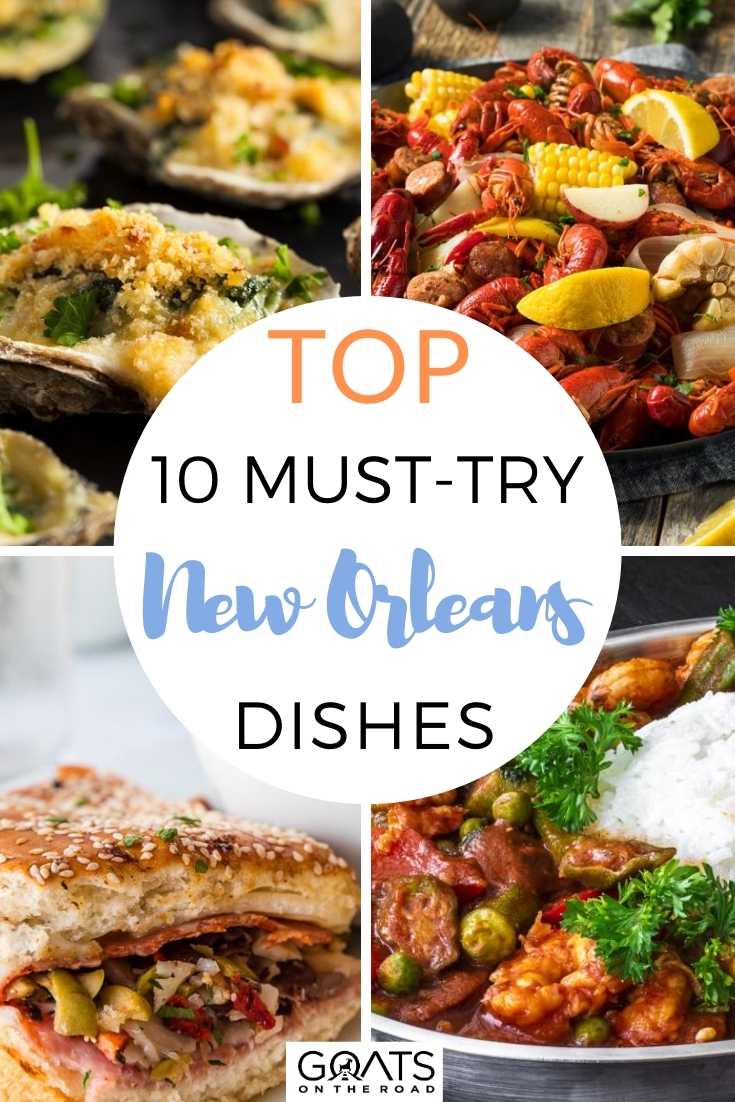 One of the signature dishes of New Orleans, crawfish etouffee is a true Cajun delicacy. This flavorful dish features tender crawfish tails smothered in a rich and spicy tomato-based sauce. Served over a bed of fluffy white rice, it's a satisfying meal that will leave you wanting more.
2. Shrimp and Grits
Originating from the Lowcountry region, this dish made its way to New Orleans and quickly became a local favorite. Creamy stone-ground grits topped with plump and juicy Gulf shrimp are a match made in heaven. The combination of flavors and textures in this dish is simply irresistible.
3. Jambalaya
A staple in New Orleans cuisine, jambalaya is a spicy and flavorful rice dish cooked with a mix of meats such as sausage, chicken, and sometimes even seafood. The combination of Creole spices and the smoky aroma of the meat creates a dish that is both comforting and satisfying.
4. Beignets
No visit to New Orleans would be complete without indulging in some beignets. These pillowy squares of fried dough are generously dusted with powdered sugar, creating a heavenly combination of textures and flavors. Enjoy them hot and fresh at the iconic Café du Monde for the ultimate experience.
5. Po' Boys
A New Orleans classic, the po' boy is a sandwich like no other. Stuffed with fillings like fried oysters, shrimp, or roast beef, these sandwiches are served on French bread and topped with lettuce, tomato, and a generous drizzle of tangy mayo. Sink your teeth into one and you'll understand why it's a local favorite.
6. Gumbo
Another beloved dish in New Orleans, gumbo is a rich and hearty soup packed with a variety of ingredients. From succulent seafood like shrimp and crab to smoky sausages and tender chicken, every spoonful of gumbo is a burst of flavors. Served over rice, it's the ultimate comfort food.
7. Muffuletta
The muffuletta is a New Orleans sandwich that originated in the Italian community. It features a round loaf of Italian bread stuffed with layers of salami, ham, mortadella, Swiss cheese, and a tangy olive salad. The combination of flavors and textures in this sandwich is unlike anything else.
8. Red Beans and Rice
A traditional Monday meal in New Orleans, red beans and rice is a dish that brings families and friends together. Slow-cooked red beans flavored with smoked sausage, onions, and Creole spices are served over a bed of fluffy white rice. It's a simple yet comforting dish that will warm your soul.
9. Bananas Foster
Created in New Orleans in the 1950s, bananas foster is a decadent dessert that is as delicious as it is impressive. Sliced bananas are cooked in a caramelized sauce made with brown sugar, butter, and rum. The sauce is then flambéed tableside and served over vanilla ice cream. It's a sweet treat that will leave you craving more.
10. King Cake
Traditionally eaten during Mardi Gras season, the king cake is a festive and colorful treat. This sweet pastry is shaped like a ring and decorated with icing and colored sugars. It's often filled with cinnamon, cream cheese, or fruit fillings. The best part of the king cake is finding the hidden plastic baby inside, which symbolizes good luck.
Now that you know about these mouthwatering New Orleans dishes, it's time to plan your culinary adventure in the Big Easy. Whether you're exploring the city's rich history or enjoying a lively festival, make sure to indulge in these must-try dishes for an unforgettable experience.
Don't forget to bring your appetite and be ready to savor the flavors of New Orleans. From the spicy crawfish etouffee to the sweet and indulgent beignets, this city has a dish for every craving.
So, what are you waiting for? Get ready to feast on these delicious dishes and immerse yourself in the vibrant food culture of New Orleans. Bon appétit!
If you are looking for Best New Orleans Food: 10 Must-Try Dishes (+Where) – Goats On The Road you've came to the right page. We have 5 Pictures about Best New Orleans Food: 10 Must-Try Dishes (+Where) – Goats On The Road like Best New Orleans Food: 10 Must-Try Dishes (+Where) – Goats On The Road, The 12 Best Po Boys in New Orleans – Condé Nast Traveler and also Best New Orleans Food: 10 Must-Try Dishes (+Where) – Goats On The Road. Here you go:
Best New Orleans Food: 10 Must-Try Dishes (+Where) – Goats On The Road
www.goatsontheroad.com
Best New Orleans Food: 10 Must-Try Dishes (+Where) – Goats On The Road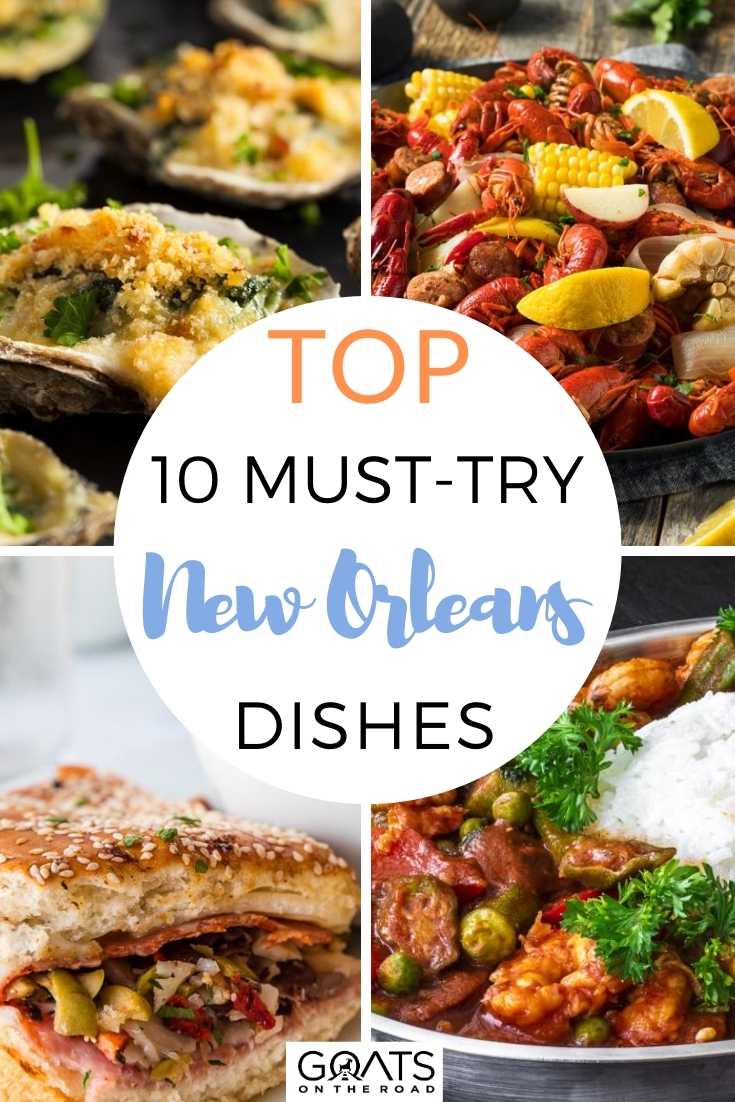 www.goatsontheroad.com
goatsontheroad
The 12 Best Po Boys In New Orleans – Condé Nast Traveler
www.cntraveler.com
12 Must Try New Orleans Foods & Where To Eat Them! | Travel Food, Food
www.pinterest.com
orleans food foods try must eat where thesophisticatedlife traditional
Best New Orleans Food: 10 Must-Try Dishes (+Where) – Goats On The Road
www.goatsontheroad.com
muffuletta cajun muffaletta eats frenchquarter nola pralines thisisinsider
12 must try new orleans foods & where to eat them!. Muffuletta cajun muffaletta eats frenchquarter nola pralines thisisinsider. Best new orleans food: 10 must-try dishes (+where)