Are you looking to add a touch of green to your small living space? Look no further! We've got some easy DIY vertical garden ideas that are perfect for small spaces. These creative projects will not only bring nature indoors but also add a unique and stylish element to your home decor.
Easy Vertical Garden DIY Ideas For Small Spaces
One interesting idea for a vertical garden is using PVC pipes. Simply attach small potted plants to the pipes instead of planting them in the ground. Stack the pipes vertically against a wall, creating a living wall effect. This unique and ingenious solution is perfect for those with limited space. Not only does it save space, but it can also be a beautiful and eye-catching wall decor element.
Another idea is to create a vertical succulent wall. Succulents are known for their ability to thrive in different conditions, making them an ideal choice for a vertical garden. You can arrange different types and colors of succulents in wall-mounted planters or even repurpose an old picture frame by attaching wire mesh to create a larger vertical garden. This creative project will add a touch of nature and a pop of color to any room.
Indoor And Outdoor Succulent Garden Ideas
If you love succulents as much as we do, here are some more ideas on how to incorporate them into your indoor and outdoor spaces. Succulents are low-maintenance plants that require minimal watering and care, making them perfect for busy individuals or those with a knack for forgetfulness when it comes to plant care.
For indoor spaces, consider creating a succulent terrarium. Choose a glass container with a lid or an open container that allows for proper airflow. Add a layer of small rocks or pebbles at the bottom for drainage, then fill it with succulent soil mix. Carefully arrange your chosen succulents, making sure to leave enough space for growth. Finish it off with decorative pebbles or small ornaments for added visual appeal. Your indoor succulent garden will add natural beauty to any room and will require minimal upkeep.
For outdoor spaces, consider creating a succulent wall or a vertical garden. Use weather-resistant materials such as cedar or treated wood to create a sturdy frame. Attach wire mesh or hardware cloth to allow for anchoring succulents. Fill the frame with well-draining potting mix, ensuring there are enough spaces to accommodate the succulents. Plant the succulents in the holes, making sure they are secure and have enough space to grow. Water sparingly, as succulents don't require frequent watering. This outdoor succulent garden will be a unique and eye-catching addition to your patio or garden.
DIY Indoor Outdoor Succulent Garden Ideas Projects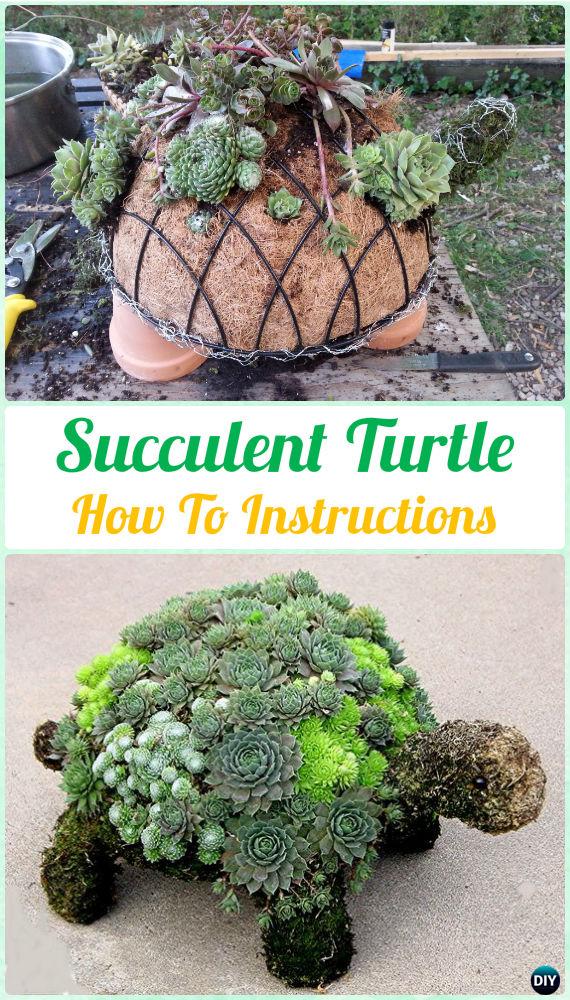 If you're searching for more DIY projects that combine both indoor and outdoor elements, we've got you covered with these creative succulent garden ideas.
One idea is to repurpose old furniture into a beautiful succulent garden. For example, an old dresser can be transformed into a vertical succulent garden by removing the drawers and attaching wire mesh or hardware cloth to the front. Fill each drawer cavity with potting mix and plant your favorite succulents. Arrange the drawers in a cascading pattern, creating a unique and stunning display. This project is not only environmentally friendly but also adds a touch of rustic charm to your space.
Another project idea is to create a hanging succulent garden using a wooden plank. Drill holes in the plank, making sure they are deep enough to accommodate the succulents. Insert the succulents carefully, ensuring they are securely attached. Hang the plank horizontally using sturdy ropes or chains, making sure it is properly secured. This hanging succulent garden can be hung indoors near a sunny window or outdoors on a patio or balcony. It will create a natural and serene atmosphere, adding a touch of greenery to your living space.
15 Best Succulents Living Walls Ideas For Indoor Vertical Garden
Transform your indoor spaces with stunning succulent living walls. These vertical gardens are not only visually appealing but also provide the perfect opportunity to display your favorite succulents in a unique and artistic way.
One popular method to create your own succulent living wall is by using a pallet. Start by removing any loose or protruding nails from the pallet. Attach a piece of landscape fabric or geotextile to the backside of the pallet using a staple gun. This fabric will ensure that the soil stays intact while allowing for proper drainage. Fill each section of the pallet with a well-draining succulent potting mix, making sure to leave enough room for the succulents. Finally, carefully plant your chosen succulents, pressing them firmly into the soil. Once complete, you can lean the pallet against a wall, creating a stunning vertical garden.
Another idea for a succulent living wall is to use a framed wire mesh. Choose a sturdy frame that will suit your desired space and aesthetic. Attach wire mesh or hardware cloth to the front of the frame, ensuring it is secure. Fill the frame with potting mix, leaving enough space for the succulents. Plant the succulents through the wire mesh, carefully securing them. Hang the framed wire mesh on a wall or place it on a tabletop for a unique and eye-catching succulent display.
Indoor Succulent Garden in Minutes
If you're short on time but still want to enjoy the beauty of an indoor succulent garden, don't worry! We have a quick and easy solution for you. In just a few minutes, you can create your own indoor succulent garden that will bring life and freshness to any room.
Start by choosing a decorative pot or container that suits your style and complements your existing decor. Fill the pot with a well-draining succulent soil mix, leaving enough space at the top for the succulents. Carefully remove the succulents from their nursery pots, gently loosening the soil around their roots. Arrange the succulents in the pot, making sure they have enough space to grow. Finish it off by adding decorative pebbles or moss around the base of the plants. This hassle-free indoor succulent garden is perfect for those looking for a quick and low-maintenance green fix.
Now that you have an array of ideas for DIY vertical succulent gardens, it's time to get creative and bring nature indoors. Whether you choose a PVC vertical garden, a succulent terrarium, or a framed wire mesh, these projects will add a touch of natural beauty to your small living space.
Remember to choose succulents that suit your lighting conditions and ensure you provide them with the right amount of water. Succulents thrive in well-draining soil and require minimal watering, making them the perfect plants for indoor vertical gardens.
So go ahead, unleash your creativity, and start building your very own vertical succulent garden. You'll be amazed at how these small plants can transform your living space and uplift your mood with their natural beauty.
Enjoy the process of creating your DIY vertical succulent garden and let your imagination run wild. Happy gardening!
If you are searching about 15 Best Succulents Living Walls Ideas For Indoor Vertical Garden In you've visit to the right web. We have 7 Pics about 15 Best Succulents Living Walls Ideas For Indoor Vertical Garden In like 15 Best Succulents Living Walls Ideas For Indoor Vertical Garden In, 70 Indoor And Outdoor Succulent Garden Ideas – Shelterness and also DIY Indoor Outdoor Succulent Garden Ideas Projects. Read more:
15 Best Succulents Living Walls Ideas For Indoor Vertical Garden In
www.pinterest.com
succulent succulents jardines verticales hometalk thehoneycombhome
Indoor Succulent Garden: Purify Your Air With This DIY Succulent Garden
diynatural.com
succulent diy garden indoor purify air diynatural affiliate links contain choose board
56+ Ideas For Vertical Succulent Planter Diy Backyards #diy #succulent
www.pinterest.com
succulent vertical womensbodysuit
Easy Vertical Garden DIY Ideas For Small Spaces – DIY Home Decor Guide
diyhomedecorguide.com
vertical garden pvc diy easy pallets pipe crafts spaces
70 Indoor And Outdoor Succulent Garden Ideas – Shelterness
www.shelterness.com
succulent wall vertical diy garden outdoor indoor terrasse vue brise pour landscape succulents sichtschutz vegetal gardens balkon fuer planter planters
DIY Indoor Outdoor Succulent Garden Ideas Projects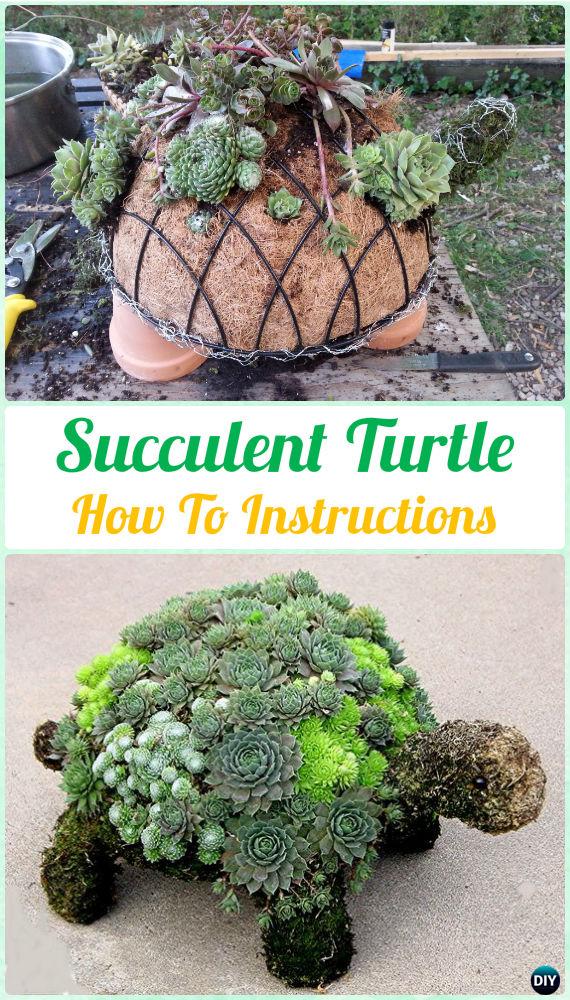 www.diyhowto.org
succulent garden diy indoor outdoor turtle instructions diyhowto
Indoor Succulent Garden In Minutes | Succulent Garden Indoor, Vertical
www.pinterest.com
Indoor succulent garden in minutes. Indoor succulent garden: purify your air with this diy succulent garden. Easy vertical garden diy ideas for small spaces – diy home decor guide