Hey y'all! Let's talk about cloudy aquarium water and how to fix it. We all want our finned friends to swim in crystal-clear waters, right? Well, fret not because I've got some great tips and tricks to help you out!
Giving Your Aquarium a Makeover
First things first, let's understand why your fish tank water might be cloudy. It could be due to a variety of reasons, such as overfeeding, inadequate filtration, or even an unbalanced ecosystem in your aquarium. But don't you worry, because I've got your back!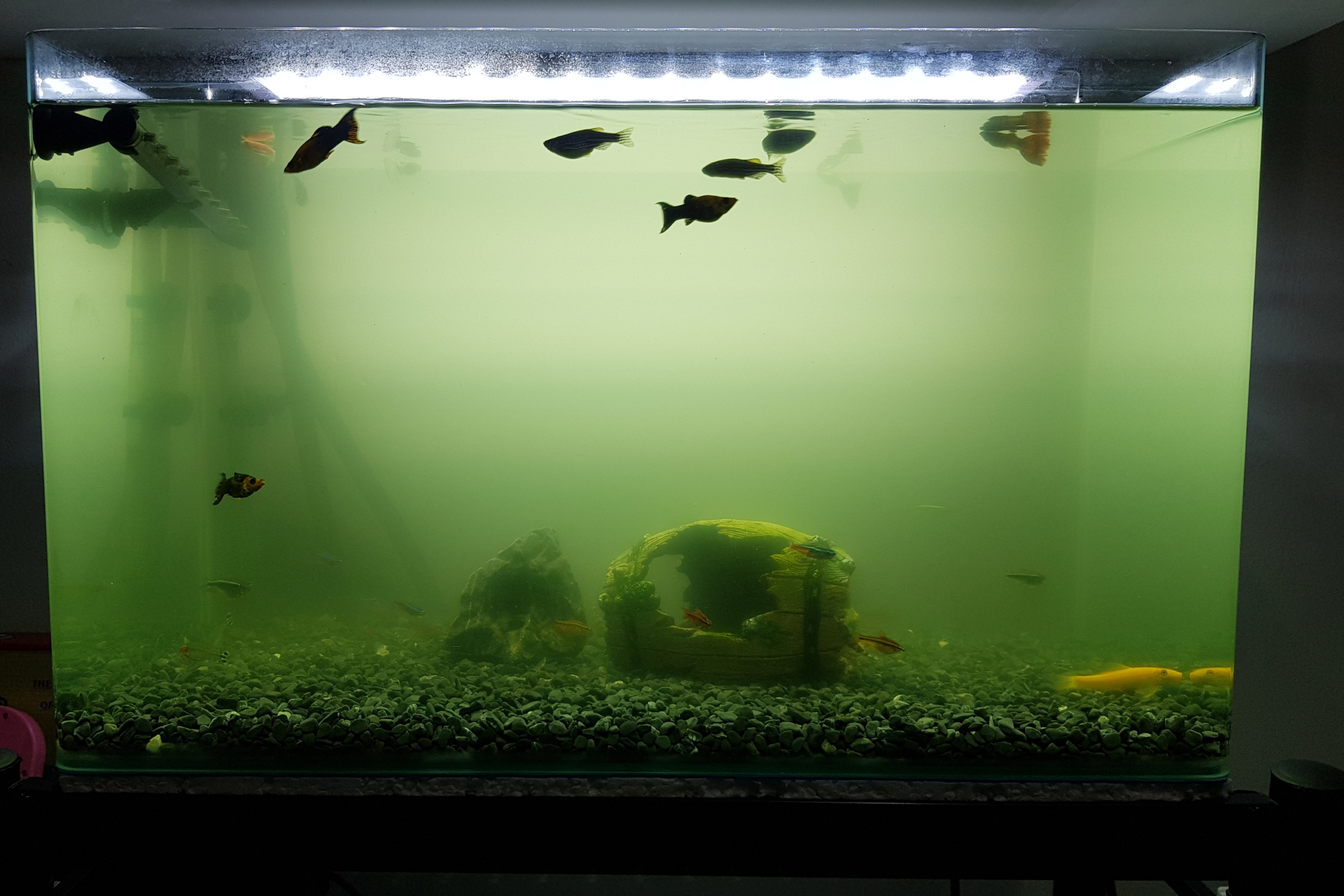 One of the easiest ways to address cloudy water is to conduct regular water changes. When you change the water, make sure to treat it with a dechlorinator to remove any harmful chlorine. Also, don't forget to siphon out any debris or waste that may have settled at the bottom of the tank. This simple step can work wonders!
The Power of Filtration
Having a reliable filtration system in your aquarium is essential for maintaining clean and clear water. Make sure you choose a filter that is appropriate for the size of your tank and the type of fish you have. A good filter will remove excess waste, chemicals, and debris from the water, giving your fish a healthier environment to thrive in.
Balance is Key
An imbalanced ecosystem can often lead to cloudy water. To restore equilibrium, it's crucial to monitor the pH, ammonia, nitrite, and nitrate levels in your aquarium. Regular testing and maintaining these levels within the appropriate range will help keep your aquarium water clear and your fish hale and hearty!
Goodbye, Cloudiness!
If you're dealing with persistent cloudiness despite regular maintenance, there are a few additional steps you can take. One of them is rinsing and cleaning your filter media regularly. Over time, debris can accumulate and clog the filter, impairing its efficiency. Cleaning or replacing the filter media will ensure optimal filtration and clearer water.
Another tip is to reduce the amount of food you're feeding your fish. Overfeeding can lead to excess waste and nutrient buildup in the water, which, in turn, contributes to cloudiness. Stick to the appropriate portion sizes recommended for your fish species.
Lastly, consider adding some live plants to your aquarium. Plants not only enhance the aesthetic appeal but also absorb excess nutrients in the water, thereby helping to combat cloudiness. They also provide hiding spots for your fish and create a more natural and soothing environment.
Easy Steps for Crystal-Clear Water
Now that we've covered the basics, let's summarize the steps to achieve crystal-clear water:
Regular water changes: Treat the water and remove any debris or waste.
Invest in a reliable filtration system: Choose the right filter for your tank size and fish type.
Maintain an optimal balance: Test and regulate pH, ammonia, nitrite, and nitrate levels.
Rinse and clean filter media: Ensure efficient filtration by regularly maintaining the filter.
Feed your fish judiciously: Avoid overfeeding to prevent excess waste buildup.
Add live plants: Enhance water quality and create a natural environment with live plants.
Following these steps will help you bid farewell to cloudy water and welcome crystal-clear conditions for your aquatic pals!
In Conclusion
Remember, a clean and healthy aquarium is essential for the well-being of your fish. By understanding the causes of cloudy water and implementing the tips provided, you can create a pristine aquatic paradise. So, get ready to enjoy the beauty of your aquarium with sparkling, crystal-clear water!
If you are looking for Why Is My Fish Tank Cloudy? Tips To Fix Cloudy Aquarium Water you've visit to the right page. We have 5 Pictures about Why Is My Fish Tank Cloudy? Tips To Fix Cloudy Aquarium Water like How to Fix Cloudy Aquarium Water: Causes & Remedies, Why Is My Fish Tank Cloudy? Tips To Fix Cloudy Aquarium Water and also Why Is My Fish Tank Cloudy? Tips To Fix Cloudy Aquarium Water. Read more:
Why Is My Fish Tank Cloudy? Tips To Fix Cloudy Aquarium Water
www.tankarium.com
lidiar turbia acuario
This Is What Cloudy Aquarium Water Means And How To Fix It | PawTracks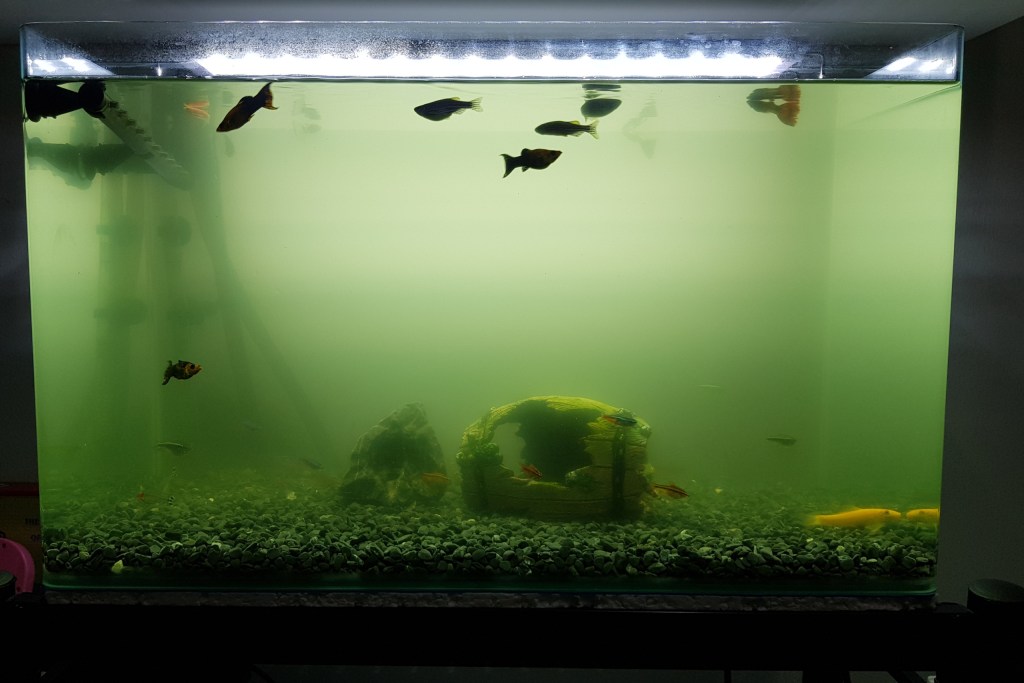 www.pawtracks.com
How To Fix Cloudy Aquarium Water: Causes & Remedies
fishsubsidy.org
fishsubsidy foggy
6.2.3. Cloudy Water In The Aquarium
aquariumscience.org
cloudy replacing
How To Fix Cloudy Aquarium Water (with Easy Pictures)
wikihow.com
cloudy water aquarium fix wikihow
How to fix cloudy aquarium water (with easy pictures). Lidiar turbia acuario. Cloudy replacing