Classic Buffalo wings are a beloved dish that tickles the taste buds and satisfy cravings like no other. Picture this – tender chicken wings with a crispy exterior, drenched in a tangy and spicy sauce that leaves your lips tingling with delight. It's a staple at parties, game nights, and even as a special treat for yourself. Whether you prefer them mild or packing a fiery punch, there's no denying the allure of these delectable wings.
Classic Buffalo Wings
Let's dive into the world of Buffalo wings with a classic recipe that never fails to impress. These wings are a breeze to make and are guaranteed to be a hit at any gathering. Here's how you can recreate this beloved dish:
Ingredients:
2 pounds chicken wings (tips removed)
1 cup all-purpose flour
1 teaspoon salt
1 teaspoon paprika
1/2 teaspoon black pepper
1/4 teaspoon cayenne pepper
1/4 teaspoon garlic powder
1/4 teaspoon onion powder
1/2 cup hot sauce (Frank's RedHot sauce is a classic choice)
1/4 cup unsalted butter, melted
Instructions:
Preheat your oven to 400°F (200°C).
In a bowl, mix the flour, salt, paprika, black pepper, cayenne pepper, garlic powder, and onion powder.
Dredge the chicken wings in the flour mixture, ensuring they are evenly coated.
Place the coated wings on a baking sheet lined with parchment paper.
Bake the wings in the preheated oven for 45-50 minutes, or until they are golden brown and crispy.
In a separate bowl, combine the hot sauce and melted butter.
Remove the wings from the oven and toss them in the hot sauce mixture until they are well coated.
Return the wings to the baking sheet and bake for an additional 5 minutes to let the sauce seep into the crispy skin.
Serve the wings hot with your favorite dipping sauces, such as blue cheese or ranch dressing.
Now that you have the recipe, it's time to explore the tips, ideas, and variations that can take your Buffalo wings to the next level. By experimenting with flavors and cooking techniques, you can create your own signature spin on this all-time favorite.
Tips for Perfect Buffalo Wings
1. Crispy Skin: To achieve that perfect crispy skin, make sure to thoroughly pat dry the wings before dredging them in the flour mixture. This will prevent excess moisture, resulting in a crispier texture.
2. Baking vs. Frying: While deep-fried wings are undeniably delicious, baking them offers a healthier alternative without compromising on taste. Baking also requires less hands-on attention, allowing you to multitask while the wings cook to perfection in the oven.
3. Double-Dipping: For an extra crispy coating, you can double-dip the wings by repeating the dredging and baking process. This will ensure an even thicker and crunchier outer layer.
4. Adjusting Heat Levels: If you prefer milder wings, simply reduce the amount of cayenne pepper or opt for a mild hot sauce. On the other hand, if you're a fan of intense heat, feel free to increase the cayenne pepper or choose a hotter sauce.
5. Grilling Wings: Another fantastic option for cooking Buffalo wings is grilling. The high heat of the grill imparts a smoky flavor and creates charred edges that add a unique twist to the classic recipe.
6. Dipping Sauces: While Buffalo wings are often served with blue cheese or ranch dressing, don't be afraid to get creative with your dips. Try experimenting with spicy mayo, garlic aioli, or even a tangy barbecue sauce to elevate your wing-eating experience.
Buffalo Wing Ideas and Variations
1. Sticky Asian Glaze: Give your Buffalo wings an Asian-inspired twist by glazing them with a sticky soy-honey mixture. Combine soy sauce, honey, minced garlic, ginger, and a splash of rice vinegar. Toss the cooked wings in the glaze and garnish with sesame seeds and chopped scallions.
2. Sweet and Tangy: For those who prefer a sweet and tangy flavor profile, mix honey, Dijon mustard, apple cider vinegar, and a touch of sriracha. Brush this glaze over the wings during the final stages of baking, allowing it to caramelize and create a lip-smacking coating.
3. Tequila Lime Wings: Add a touch of fiesta to your wings by marinating them in a zesty mix of tequila, lime juice, and spices. Let the wings soak up the flavors for a few hours before grilling or baking. Serve with fresh lime wedges and a cilantro-lime dipping sauce for a burst of vibrant flavors.
4. Smokey BBQ Twist: Give your wings a barbecue makeover by brushing them with a smoky and tangy BBQ sauce instead of the traditional hot sauce. Grill or bake the wings until they are perfectly charred, basting with the sauce during the cooking process. Serve with your favorite coleslaw for a true barbecue experience.
5. Lemon Pepper Wings: If you prefer a zestier and lighter option, try tossing your wings in a mixture of lemon zest, black pepper, garlic powder, and a little melted butter. This refreshing variation pairs well with a cool cucumber yogurt sauce for a delightful contrast of flavors.
How to Serve Buffalo Wings
Buffalo wings are incredibly versatile, allowing you to enjoy them in various settings and with a range of accompaniments. Here are some ideas on how to serve and enjoy these flavor-packed wings:
1. Game Day Snack: There's nothing better than cheering on your favorite team while delighting in a big plate of Buffalo wings. Serve them alongside celery sticks and carrot sticks for a refreshing crunch, and provide a variety of dipping sauces to cater to different taste preferences.
2. Party Platter: Buffalo wings make a fantastic addition to any party spread. Arrange them on a large platter with toothpicks for easy grabbing, and watch how quickly they disappear. Consider offering an assortment of dips, from classic blue cheese to spicy chipotle, to ensure everyone finds their perfect match.
3. Family Dinner: Turn a regular weeknight into a special treat by preparing Buffalo wings for your family. Pair them with homemade mac and cheese, a fresh green salad, and some cornbread for a satisfying feast that will have everyone reaching for seconds.
4. Appetizer Selection: When hosting a gathering or potluck, offer a range of appetizers to cater to different tastes. Buffalo wings can be the star of the show, accompanied by other finger foods like sliders, stuffed mushrooms, and crispy onion rings.
5. Late-Night Craving: Sometimes, all you need is a plate of wings to satisfy a late-night craving. Whip up a batch of Buffalo wings, grab a cold beverage of your choice, and settle in for a cozy evening of indulgence.
Remember, with Buffalo wings, the possibilities are endless. Whether you're a fan of the classic recipe or like to explore creative variations, these wings never disappoint. So gather your ingredients, roll up your sleeves, and get ready to enjoy a finger-licking experience like no other!
If you are searching about How to Cook Delicious Buffalo Wings with home-made Blue Cheese Dip you've visit to the right place. We have 7 Pics about How to Cook Delicious Buffalo Wings with home-made Blue Cheese Dip like Classic Buffalo wings – I Love Meat | Recipe | Healthy eating breakfast, Crispy, buttery, and spicy, this classic Buffalo wings recipe is sure and also How to Cook Delicious Buffalo Wings with home-made Blue Cheese Dip. Here it is:
How To Cook Delicious Buffalo Wings With Home-made Blue Cheese Dip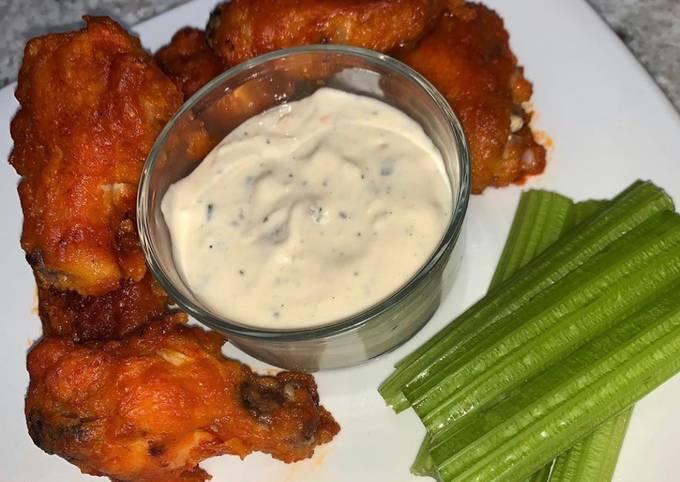 trend-recipes-us.blogspot.com
dip
Classic Buffalo Wings | How To Feed A Loon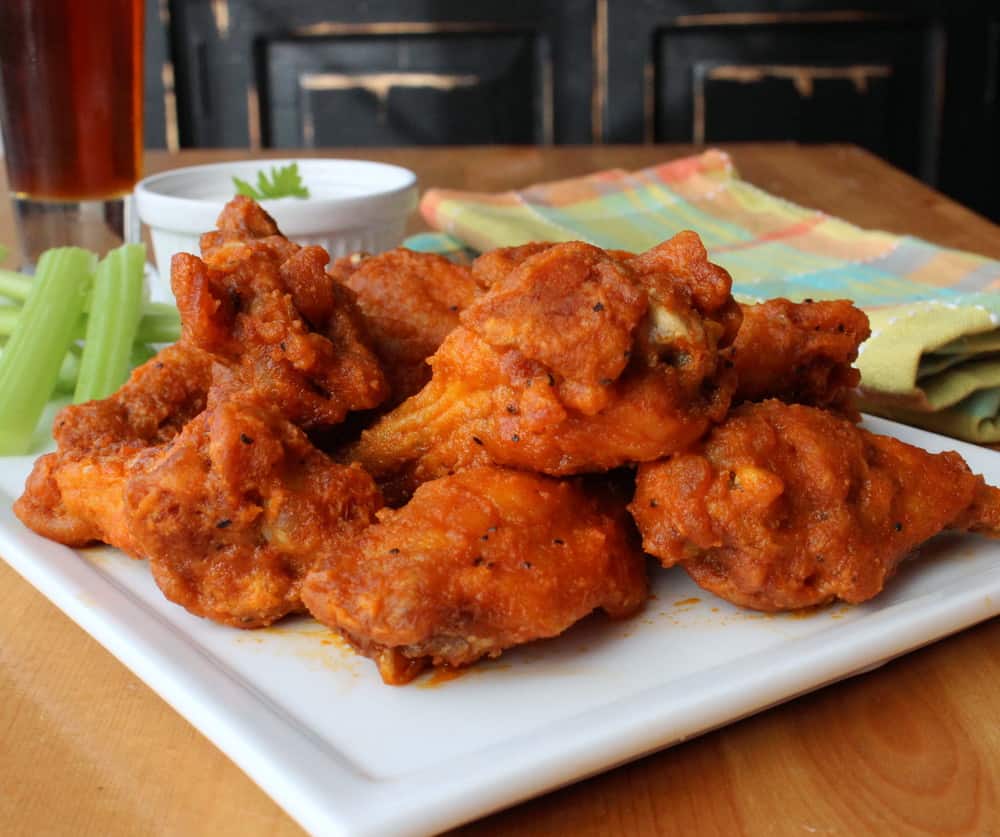 howtofeedaloon.com
buffalo wings classic wing chicken comfort its howtofeedaloon
Crispy, Buttery, And Spicy, This Classic Buffalo Wings Recipe Is Sure
www.pinterest.com
buffalo
Classic Buffalo Wings With Homemade Buttermilk Blue Cheese Sauce
www.cookingwithcocktailrings.com
buttermilk
Junior's Buffalo Wings – CopyKat Recipes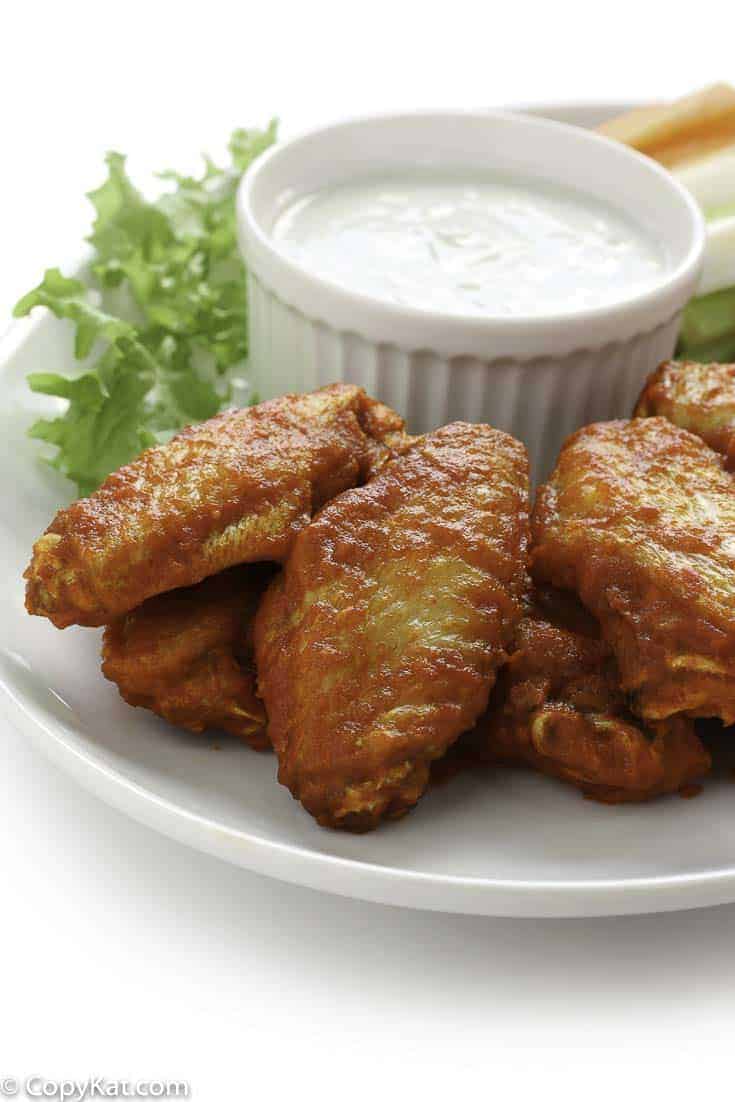 copykat.com
wings buffalo junior dressing salad cheese homemade blue copykat classic these served
Classic Buffalo Wings – I Love Meat | Recipe | Healthy Eating Breakfast
www.pinterest.com
buffalo
This Classic Buffalo Wings Recipe Keeps It Simple With Spiced Baked
www.pinterest.com
chilipeppermadness crunchy baked keeps spiced
Chilipeppermadness crunchy baked keeps spiced. Classic buffalo wings. Wings buffalo junior dressing salad cheese homemade blue copykat classic these served