Are you craving some comfort food? Look no further than the classic American dish, the Sloppy Joe. This kid-friendly favorite is sure to bring back memories of childhood and satisfy your taste buds. Let's dive into the delicious world of Sloppy Joes and discover some tips, ideas, and a simple how-to guide for making the best Sloppy Joes at home.
American Sloppy Joes – The Ultimate Comfort Food
Image Source:
Sloppy Joes are known for their messy and saucy nature, hence the name. This delicious sandwich consists of a flavorful meat filling, typically made with ground beef, onions, peppers, and a tangy sauce. The mixture is piled high onto a soft hamburger bun, creating a messy and satisfying meal.
If you've never had a Sloppy Joe before, you are in for a treat. It's the perfect blend of tangy, sweet, and savory flavors that will leave you craving more. The best part is that it's incredibly easy to make, making it a go-to dish for busy weeknight dinners or casual get-togethers.
Tips for Making the Best Sloppy Joes
To truly elevate your Sloppy Joe experience, here are a few tips to keep in mind:
1. Choose the Right Meat
Traditionally, ground beef is used to make Sloppy Joes. Look for ground beef with a higher fat content, such as 80% lean and 20% fat. The fat adds flavor and juiciness to the meat, ensuring that your Sloppy Joes are moist and delicious.
2. Sauté the Vegetables
For extra flavor, sauté the onions and peppers before adding the ground beef. This will enhance the taste and add a caramelized richness to the filling.
Image Source:
3. Seasoning is Key
Don't be afraid to season your Sloppy Joe mixture generously. A combination of spices like garlic powder, onion powder, paprika, chili powder, and Worcestershire sauce will take your Sloppy Joes to the next level.
4. Let the Flavors Mingle
After the meat and sauce are combined, simmer the mixture for a while to let the flavors meld together. This will result in a more flavorful Sloppy Joe filling.
Sloppy Joe Ideas for Every Occasion
If you're looking to switch things up or add a twist to the classic Sloppy Joe, here are some ideas to inspire you:
1. Cheesy Sloppy Joes
Take your Sloppy Joes to cheesier heights by adding a layer of melted cheese on top. Use your favorite cheese, such as cheddar or mozzarella, and pop it under the broiler until it's golden and bubbly. This gooey addition will take your Sloppy Joe experience to new heights.
2. BBQ Sloppy Joes
Add a smoky and tangy twist to your Sloppy Joes by incorporating barbecue sauce into the filling. The combination of the sweet and tangy barbecue sauce with the savory meat filling is a match made in heaven.
Image Source:
3. Veggie Sloppy Joes
If you're looking for a vegetarian version of this classic, replace the ground beef with hearty vegetables such as mushrooms, lentils, or even tofu. These alternatives provide a meaty texture and soak up the flavors of the sauce, making for a satisfying and delicious Sloppy Joe.
How to Make Perfect Sloppy Joes at Home
Now that you have some inspiration and tips, let's dive into a simple step-by-step guide to making the best Sloppy Joes at home:
Ingredients:
1 pound ground beef
1 onion, diced
1 green bell pepper, diced
2 cloves of garlic, minced
1 cup ketchup
2 tablespoons brown sugar
1 tablespoon Worcestershire sauce
1 teaspoon mustard
Salt and pepper to taste
Hamburger buns
Instructions:
In a large skillet, sauté the onion, bell pepper, and garlic until they are softened and fragrant.
Add the ground beef to the skillet and cook until it is browned and cooked through. Break up the meat with a spoon to ensure it is evenly cooked.
Drain any excess grease from the skillet.
In a small bowl, mix together the ketchup, brown sugar, Worcestershire sauce, mustard, salt, and pepper.
Pour the sauce mixture over the cooked ground beef and vegetables in the skillet.
Stir everything together until the meat and vegetables are evenly coated with the sauce.
Reduce the heat to low and let the mixture simmer for about 10-15 minutes to allow the flavors to meld together.
Toast the hamburger buns, if desired.
Spoon the Sloppy Joe mixture onto the bottom halves of the hamburger buns.
Top with the other half of the bun and serve immediately.
Image Source:
Conclusion
Sloppy Joes are a nostalgic and delicious American classic. Whether you're making them for a family dinner or hosting a casual gathering, this comfort food favorite is sure to please. With the tips, ideas, and simple how-to guide provided, you have all the tools to make the best Sloppy Joes at home. So, roll up your sleeves, grab a napkin, and get ready to enjoy a messy and satisfying meal!
Image Source:
If you are looking for Best Ever Sloppy Joe ~ An American kid-friendly classic! Sloppy Joe you've visit to the right page. We have 7 Pics about Best Ever Sloppy Joe ~ An American kid-friendly classic! Sloppy Joe like Best Ever Sloppy Joe ~ An American kid-friendly classic! Sloppy Joe, Oh, Sloppy Joes! This American classic sure does live up to its name and also Best Ever Sloppy Joe ~ An American kid-friendly classic! Sloppy Joe. Here you go:
Best Ever Sloppy Joe ~ An American Kid-friendly Classic! Sloppy Joe
www.pinterest.com
sloppy joe recipe ground beef joes meals recipes dinner meat ever garlic carrots onions celery hamburger sauce turkey weeknight cooking
The Best Classic Sloppy Joes – The Wholesome Dish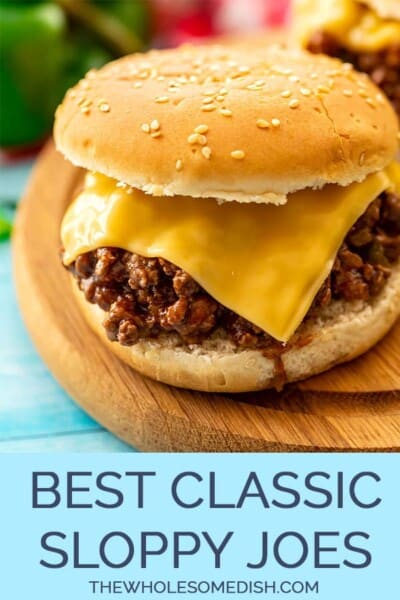 www.thewholesomedish.com
sloppy joes thewholesomedish sauce tangy wholesome
Classic Sloppy Joes – My Story In Recipes
www.mystoryinrecipes.com
sloppy joes
Slow Cooker All American Sloppy Joes
www.maltatoday.com.mt
joes sloppy american
Sloppy Joes | Cook's Country Recipe | Recipe | Sloppy Joes Recipe
www.pinterest.com
Oh, Sloppy Joes! This American Classic Sure Does Live Up To Its Name
www.pinterest.com
sloppy joes
American Sloppy Joes | MummyPages.ie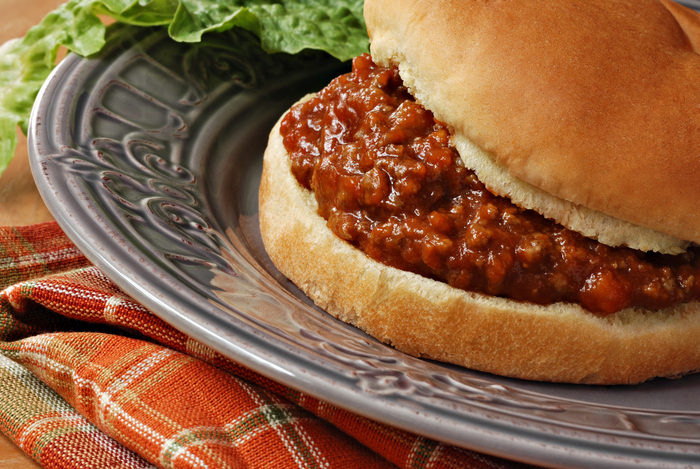 www.mummypages.ie
sloppy joes recipe venison joe lentil american chew caribbean recipes meatballs sauce red cherry shutterstock mummypages pumpkin money ie goreng
Best ever sloppy joe ~ an american kid-friendly classic! sloppy joe. Joes sloppy american. American sloppy joes