The Best Granny Smith Apple Pie Recipe – An American Classic
Mmm… there's nothing quite like the aroma and taste of a freshly baked apple pie. It's a beloved dessert that has stood the test of time, and for good reason. Whether you're hosting a family gathering or simply craving a sweet treat, this recipe for Granny Smith apple pie is sure to impress.
There's just something special about the combination of tart Granny Smith apples and a buttery, flaky crust. This classic American dessert is perfect for any occasion, from holidays to potlucks to cozy nights at home. Plus, making your own apple pie from scratch is not only delicious but also a fun and rewarding experience.
What You'll Need:
Before we dive into the recipe, here's a list of ingredients you'll need to gather:
6-8 medium-sized Granny Smith apples
1 cup granulated sugar
1/4 cup all-purpose flour
1 tablespoon lemon juice
1 teaspoon ground cinnamon
1/4 teaspoon salt
2 tablespoons unsalted butter, cold and cubed
1 package refrigerated pie crusts (or make your own)
Step 1: Preparing the Apples
Start by peeling, coring, and slicing the Granny Smith apples. You can use an apple peeler or a sharp knife to make this process easier. Once the apples are sliced, place them in a large bowl and toss with lemon juice to prevent browning.
In a separate bowl, mix together the sugar, flour, cinnamon, and salt. This mixture will serve as the sweet and flavorful filling for your apple pie. Sprinkle the mixture over the sliced apples and gently toss until the apples are evenly coated.
Step 2: Assembling the Pie
Now it's time to start assembling your apple pie. Preheat your oven to 425°F (220°C). If you're using store-bought pie crusts, remove them from the packaging and allow them to come to room temperature. If you prefer to make your own crust, follow your favorite pie crust recipe and roll out the dough.
Place one pie crust into a 9-inch pie dish, pressing it gently into the bottom and up the sides. Trim any excess dough, leaving about a 1-inch overhang.
Next, add the apple filling to the pie crust, mounding it slightly in the center. Dot the top of the filling with small pieces of cold, cubed butter. This will help create a rich and buttery flavor profile.
Place the second pie crust over the apple filling. You can either lay it flat or create a lattice pattern by weaving strips of dough. If you choose to use a full crust, make sure to cut a few slits in the center to allow steam to escape during baking.
Step 3: Baking and Serving
Once your pie is assembled, it's time to bake it to golden perfection. Place the pie in the preheated oven and bake for 15 minutes. Then, reduce the oven temperature to 375°F (190°C) and continue baking for an additional 35-40 minutes, or until the crust is golden brown and the filling is bubbling.
Once the pie is done baking, remove it from the oven and allow it to cool for at least 2 hours before serving. This will allow the filling to set and ensure clean slices.
Serve slices of warm apple pie on their own or with a scoop of vanilla ice cream or a dollop of whipped cream. The combination of the sweet, cinnamon-spiced apples and the buttery, flaky crust is simply irresistible.
A Few Tips and Ideas:
Here are a few tips and ideas to help you perfect your Granny Smith apple pie:
For added flavor, consider adding a pinch of nutmeg or a splash of vanilla extract to the apple filling. These subtle additions can take your pie to the next level.
If you like your pie on the sweeter side, you can add an extra tablespoon or two of sugar to the apple filling.
Feel free to get creative with the pie crust design. You can use cookie cutters to create decorative shapes or create a braided edge for an elegant touch.
Leftover apple pie can be stored in the refrigerator for up to 3 days. Simply cover it with plastic wrap or place it in an airtight container.
Baking Apple Pie – Your New Favorite Dessert
Now that you know how to make an amazing Granny Smith apple pie from scratch, it's time to roll up your sleeves and get baking. This classic American dessert is sure to become a family favorite and bring smiles to everyone's faces.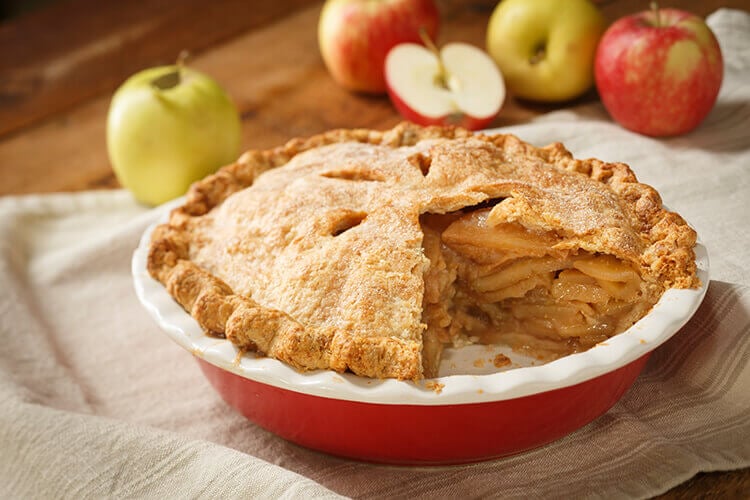 So go ahead, gather your ingredients, and make some memories in the kitchen. The sweet scent of baking apples and the joy of sharing a homemade pie are experiences that transcend language, culture, and borders. Enjoy!
If you are searching about The BEST Granny Smith Apple Pie Recipe – An American Classic you've visit to the right place. We have 7 Images about The BEST Granny Smith Apple Pie Recipe – An American Classic like All-American Apple Pie Recipe – The Produce Moms, Want to learn how to bake apple pie? Our homemade apple pie recipe uses and also The best apples for apple pie: 30+ culinary baking varieties | Home for. Read more:
The BEST Granny Smith Apple Pie Recipe – An American Classic
familydinners.com
Granny Smith Apple Pie Recipe Paula Deen – WORLDRECIPES
worldrecipesc.blogspot.com
natashaskitchen apfelkuchen smith deen perfection apples applepie inhaltsstoffe
The BEST Granny Smith Apple Pie Recipe – An American Classic
familydinners.com
recipe
Want To Learn How To Bake Apple Pie? Our Homemade Apple Pie Recipe Uses
www.pinterest.com
bake granny mcintosh kitchen
Apple Pie Recipe From Scratch – 70 Best Apple Pie Recipes How To Make
samina-kidd.blogspot.com
All-American Apple Pie Recipe – The Produce Moms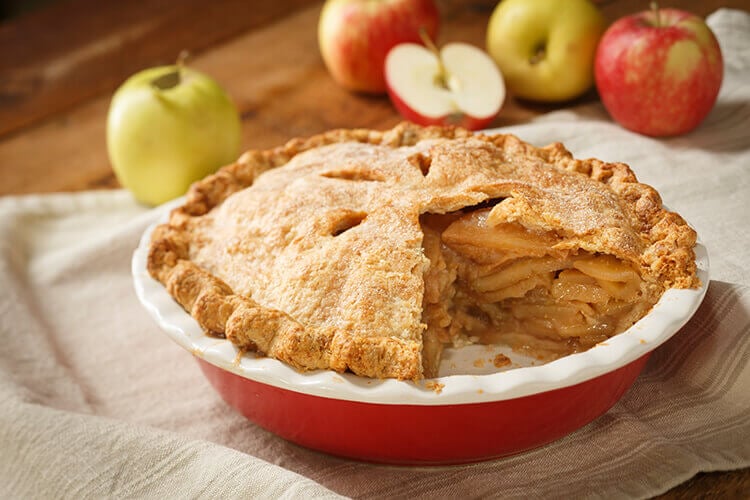 www.theproducemoms.com
pie apple american desserts recipe
The Best Apples For Apple Pie: 30+ Culinary Baking Varieties | Home For
www.homefortheharvest.com
apples culinary orchard
Apples culinary orchard. The best granny smith apple pie recipe. The best apples for apple pie: 30+ culinary baking varieties